Los Angeles alt-rockers Teenage Wrist have returned for their sophomore album 'Earth Is A Black Hole', reinvigorating their signature grungy shoegaze sound with new influences and a new lineup, with guitarist Marshall Gallagher taking over vocal duties following the departure of ex-vocalist Kamtin Mohager in 2019. Breathing new life into the band's sound with a cleaner and clearer presence on the album, Marshall's vocals cut through with soaring melodies and driving hooks throughout the record, easily improving from the reverb-soaked vocals of 2018's 'Chrome Neon Jesus'.
The intro track "Squeeze", sets the tone for the album with short jam session showcasing their newly pop-rock influenced shoegaze sound, and driven by steady bass grooves and dreamy lead guitars,"Taste Of Gasoline" and "New Emotion" picking up the album where 'Chrome Neon Jesus' left off. Combining influences from the likes of Third Eye Blind and the The Goo Goo Dolls to the band's signature sound, "Yellowbelly" serves as one of the strongest cuts on the album, with an incredibly catchy chorus and the best vocal performance on the record. Vocalist Marshall Gallagher stated about the song,
"Yellowbelly" represents the core of 'Earth Is A Black Hole. "It came out early in the writing process and really informed the rest of the record. It's partly about death, or the inevitability of it being a motivator for reveling in life. It's about not letting fear, doubt or ego stop you from making connections, because the opportunity could end at any moment. I've personally spent a lot of time being pessimistic and isolated and whatnot, but I decided I'd rather test the limits of my love and free will. That's going to be a lifelong endeavor I think, and will take some time to learn but it's better than dying, knowing I didn't try as hard as I could."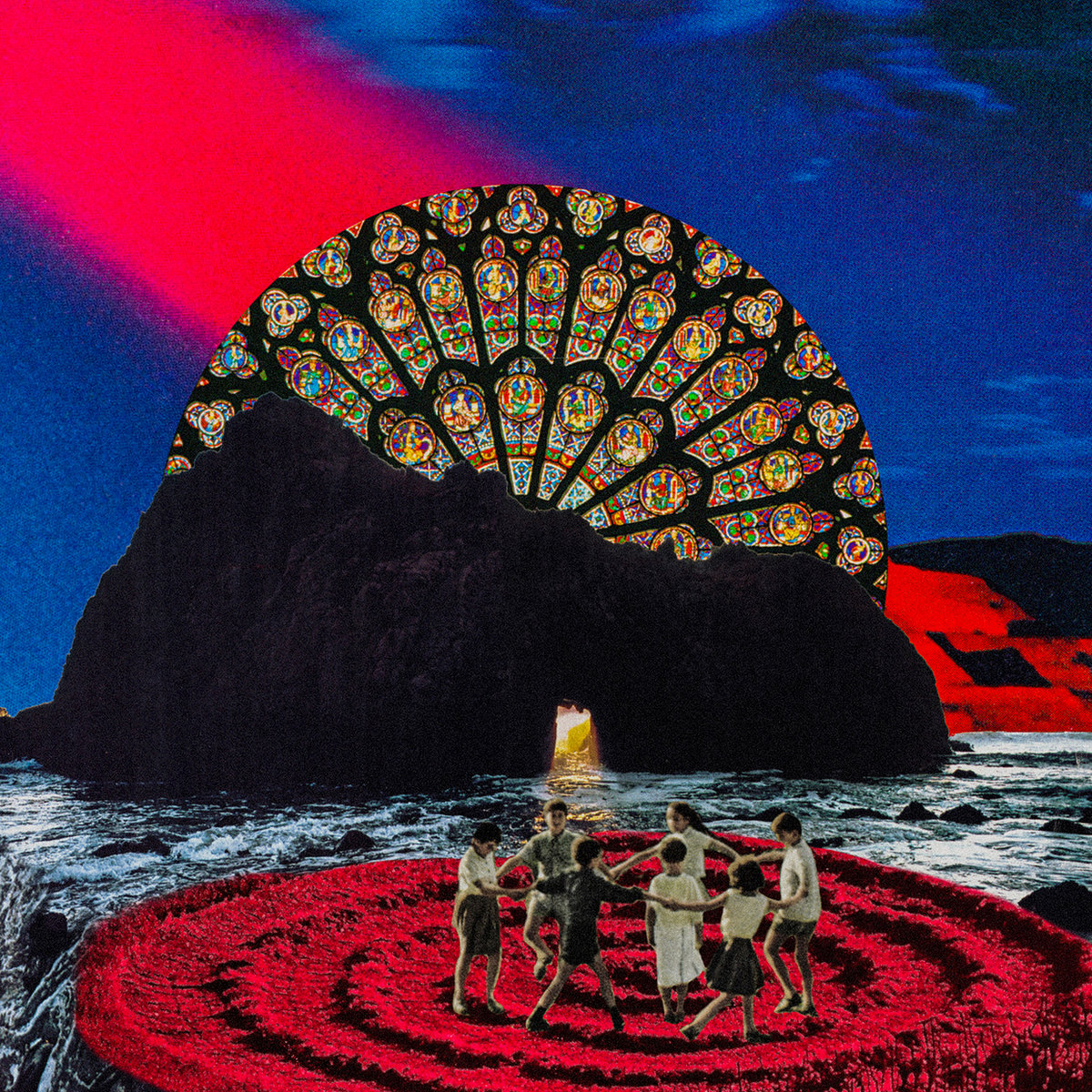 Lead single "Silverspoon" bridges the sonic gap between 'CNJ' and 'EIABH' with an ethereal shoegaze sound and fuzzed out guitars over shimmery vocals. The song is a stand out track on the album and flows perfectly from "Yellowbelly" and into the pessimistic garage rock of "Wear U Down". "High Again" longs for pre-pandemic days and just to feel happiness again after so long, even if it is temporary. "Wasting Time" and "Earth Is A Black Hole" draw heavily from 2000's emo pop-punk hits with soaring chorus melodies and driving guitars likened to Jimmy Eat World, revealing a new side of the band not previously heard on previous releases.
Despite all of the good songs and catchy hooks, 'Earth Is A Black Hole' isn't a perfect album, with the closing ballad track "Stella" sticking out like a sore thumb. Slow acoustic guitar chords and ambience slowly build the song into an loud, but underwhelming finale with choppy production and an unbalanced mix. While most of the songs are earworms, none of the tracks compare to the band's hit singles "Dweeb" and "Stoned, Alone" from their debut record, despite 'EIABH' being the best release overall in the band's discography.
'Earth Is A Black Hole' isn't revolutionary or particularly innovative for the genre as it rides waves of nostalgic 90s sounds in every second of the record, but it is however, a breath of fresh air for an alternative rock scene that has lost it's raw guitar sound in the last decade and is certainly a contender for one of the best albums of 2021 so far.
You can stream 'Earth Is A Black Hole' now via Epitaph Records and watch the official music video for 'Yellowbelly" below.