REVIEW: Thousand Below – 'Hell Finds You Everywhere'
CaliberTV
Rating:

8

/ 10
Scene up and comers Thousand Below have dropped their third full-length record, 'Hell Finds You Everywhere'. It's their first full release since 2019's 'Gone In Your Wake' and the hype has been building to this album coming out. The record touches on all of the bands strength's throughout their career thus far, but also not being afraid to experiment here and there ever so slightly.
The title track opens the record, and it sets a pretty good tone for what's to come on the rest of the album. I feel it's a good mix of the previous two records to sum up the path they've traveled in their career to now. Noah Sebastian of Bad Omens' feature on this song is decent, but I feel it leaves a little left to be desired as it's short and abrupt inside the bridge. It's followed up by the first single off this album, "Venenosa". It was a great choice to be as a single, with it's explosive chorus and it's breakdown which hits like absolute bricks. Vocalist James Deberg's range on this song in particular is pretty impressive, as I feel it's also a good introductory song to the band for people who haven't heard them. It's then continued with the second single off the record, "Face to Face" which has a heavier feel right off the bat. It continues the trend of having another great chorus, but also being surrounded by both heavy and poppy elements throughout and within both verses. I also appreciate there being a good transition into the breakdown, going from a pop feel straight to heavy.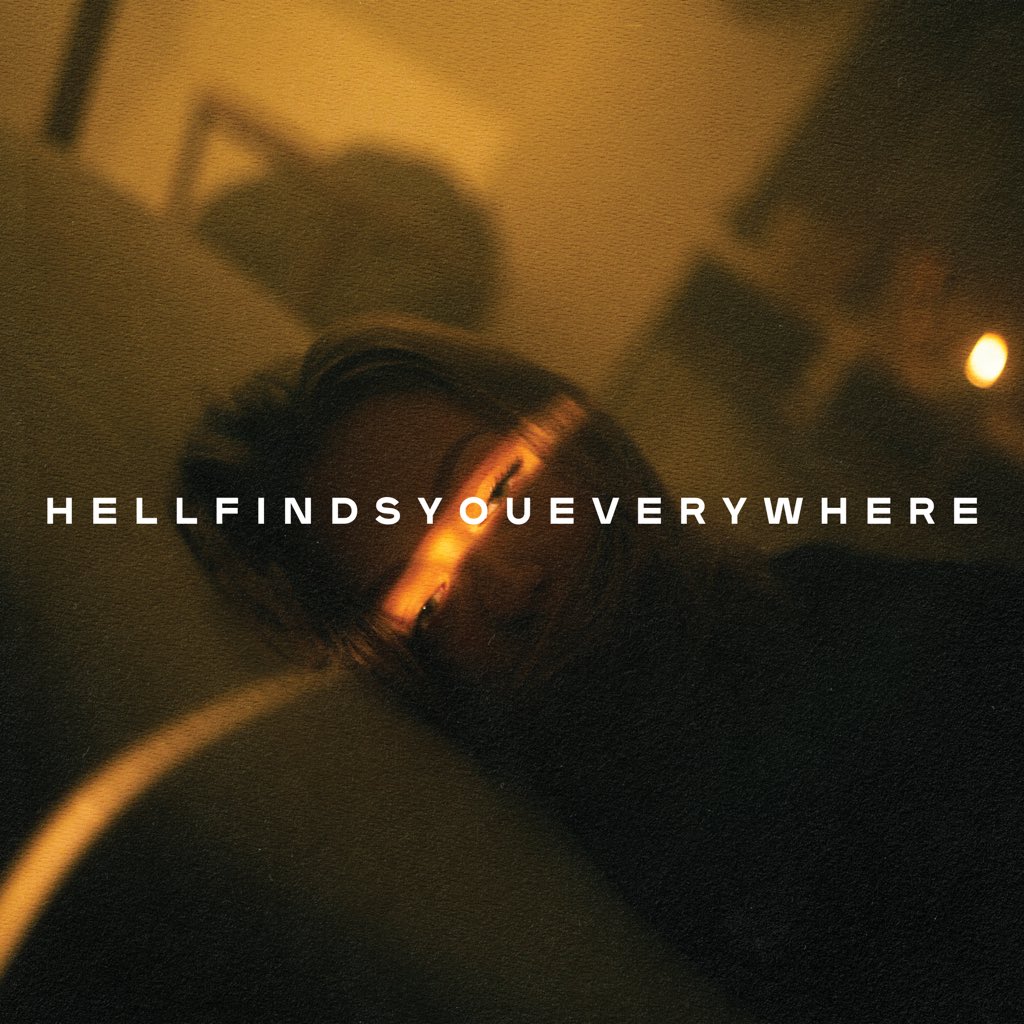 The record goes onto track 4, "Sabotage" which I would say is the definite best single out of the three. Another banger of a chorus to continue that streak on this album for them. I feel this song specifically has great replay value, as the lyrics are well written and it really flows nicely throughout. I definitely feel vibes of the first Thousand Below record in this one. Deberg's vocals continue to show off nicely in this track, something we'll continue to see throughout the album. It's followed up with what could be my favorite track off the record, "Clockwork Enemy". It's got similar vibes to the opening track, but a more refined and banger for them. The chorus is one of the more memorable ones from the record and one that feels like an easy highlight. The breakdown is easily the best on this record personally, and I think this song in particular should be a set staple for them going forward as it would go over so well live.
We open side B of this record with "Next Time Around", with Matt Flood from CASKETS featuring on it. It's got a more slower melodic feel to it, compared to what we've heard from the album thus far. Even though it's another good set of lyrics here, I still feel it's one of the weaker tracks. Matt Flood's feature mixes well with Deberg's vocals though, and it definitely elevates the song. It's then followed by "Silent Season", which right off the bat is super catchy. It also gives me big vibes of the last record from them, when it comes to the melody and feel of the song. I'd say it's another highlight in retrospect of the entire record. I think a minor criticism I have from this record is the production feels a bit much in parts, but it also works in others like it's both a strength and weakness. 
We're on the way out of the record with the last three tracks, starting with "Shade". This track also feels like another highlight and another track I feel people will gravitate on this record. It's got another good chorus and a good buildup and change-up from verse one to verse two when it comes to the vocals, which I appreciate. It reminds me of one of Bad Omens' more rock-focused tracks. Onto the penultimate track, "Blue Roses Don't Fade" which is immediately a straight up pop song for this band. I think Deberg's voice fits in pretty well in a song like this, and I appreciate them going for a different kind of vibe and sound to try out. I would still consider this one of the weaker tracks in comparison, but CVLTE's feature carries though and I can feel them fitting in at home with this kind of song as well. The record closes out with "All I Have Left to Give", which Deberg notes is the best song he and the band have written. And it definitely shows as it showcases the best lyrics on the album and emotion comes through beautifully here. The chorus hits like a train when it arrives after emotional verses, it gives me vibes of something like Holding Absence. It feels right to end the record on a more melodic track. 
Overall, I think 'Hell Finds You Everywhere' is a truly solid effort from Thousand Below and that it will turn a lot of heads to their band and this record in particular too. It'll be no time before they start popping up on more tours within the scene and they'll have fans screaming along to these songs. You can catch the band on tour right now with Bad Omens, Dayseeker, and Make Them Suffer throughout the US.
Check out the video for "Sabotage" below.