EP REVIEW: Hot Milk – 'The King and Queen of Gasoline'
CaliberTV
Rating:

9

/ 10
Manchester up and comers Hot Milk have made their dazzling return with their newest EP 'The King and Queen of Gasoline'. This marks their first release since their EP from last year, 'I JUST WANNA KNOW WHAT HAPPENS WHEN I'M DEAD'. This new EP follows the brilliance they've created from the previous release, in that the band strikes best when combining emo, powerpop, and pop-punk elements into all of their songs in a very creative and new manner. Hot Milk know exactly what they want to sound like and because of it, set themselves apart from the rest of their peers. I had the pleasure of seeing their set early in the day at Sad Summer Fest a couple weeks ago, and they're one hell of a live band who brings the energy and feelings a concert at it's best should bring you. 
The EP starts off with the title track, where all the elements mentioned before are shown off and set a tone for the EP. With a sweet guitar lick to kick the song off and melodies to run rampant in your head throughout the song, it's a great example of how catchy this band can make their songs. Guitarists and co-vocalists Han Mee and Jim Shaw show off how well their vocals go together throughout this entire release. It's no exception in the second track, "Teenage Runaways", where it's high energy the entire time leading into a punk-induced breakdown in the bridge. The trade off of Mee and Shaw's vocals in different choruses within the song make it feel unpredictable and shows they'd rather do what feels best for the song, as opposed to following any sort of formula. 
The third track, "I Fell in Love With Someone I Shouldn't Have", showcases a more nostalgic early 2000's pop-punk type of sound. Leading with another tasty guitar lick, the verses feel more on the rock side and they lead to an infectious and incredible chorus with beautiful dual vocals. Having the subtle orchestra in the background of the outro, while Mee's vocals pack a punch to end the song is another great example of the originality of this band. It's rare to see bands in the genre or the scene make use of having their songs backed by any sort of orchestra to elevate the track, so good on you Hot Milk.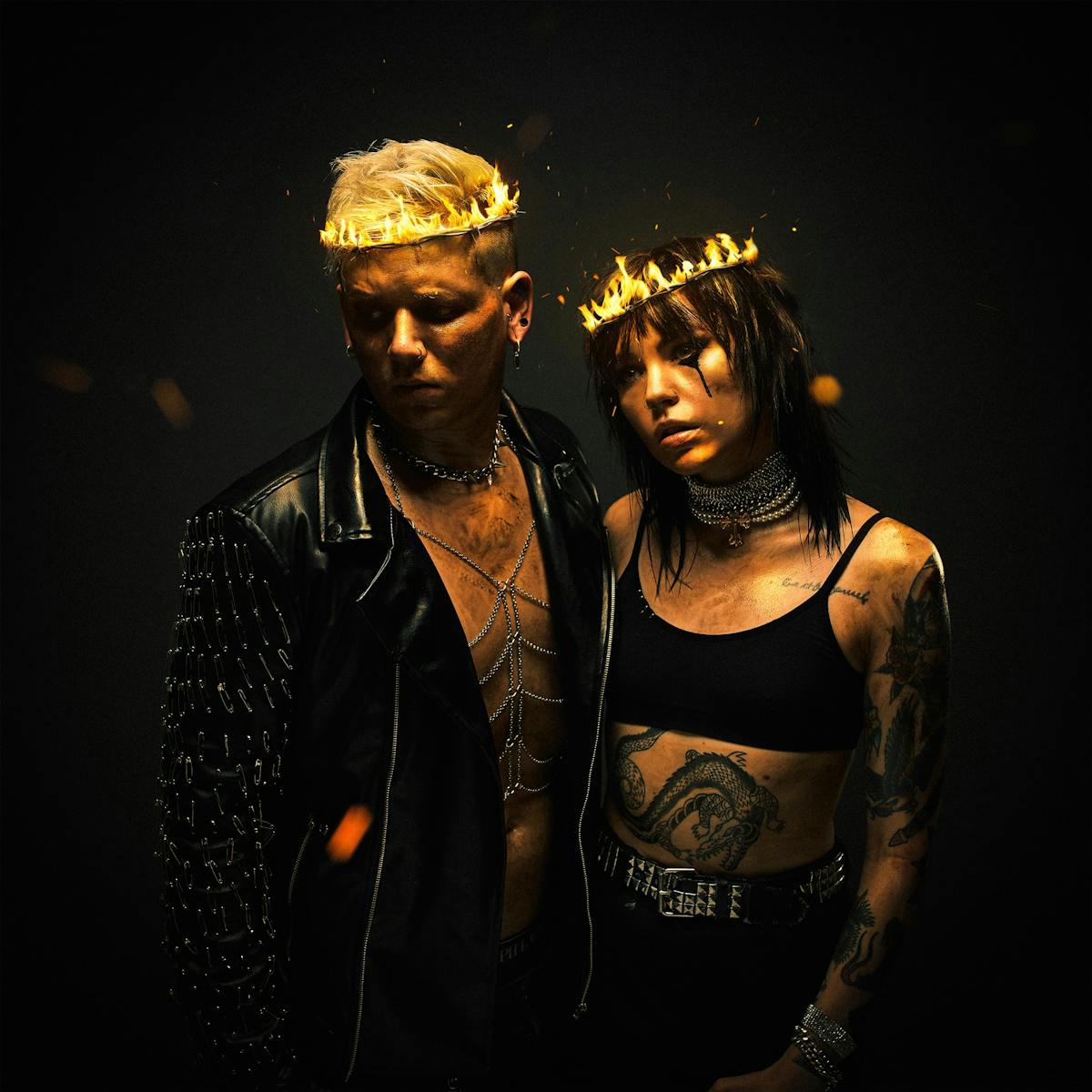 The final two tracks really show off how unique this band can be. "The Secret to Saying Goodbye" leads off with an electronic feel with a great riff over it. It goes into energetic verses and a kick-ass chorus and showcases just how incredible this band is at writing and making choruses. As said before, the originality doesn't persist as it goes into a bridge led by a saxophone part and also beautifully backed by clean guitar. "Chloroform/Nightmares" caps off this insane release, which packs a more emotional and toned down punch. Starting off with power-pop elements, feeling like a slow burn that ends with a powerful final chorus that Mee's vocals really shine through as Shaw's vocals are complimenting in the background. Ending with another orchestra-filled chorus really do make this feel like a final track. It's very exciting to imagine what this band is gonna bring when they release their inevitable debut record, and how hard they're gonna bring it. 
They've rocked socks off everywhere onstage this year, such as the Slam Dunk Festival and the Sad Summer Festival. They have upcoming dates in Australia with The Maine and State Champs, as well as some UK/Europe dates with Blackbear. They also made their television debut on Jimmy Kimmel performing "Teenage Runaways". Be sure to check them out whenever they come through your city, because they're a band not to miss. 
Check out the video for "I Fell in Love With Someone I Shouldn't Have" and listen to the EP below.