REVIEW: The Wonder Years – 'The Hum Goes On Forever'
CaliberTV
Rating:

9.5

/ 10
Philadelphia pop-punk and emo pioneers The Wonder Years have returned with their newest album 'The Hum Goes On Forever'. It's their first full-length record since 2018's 'Sister Cities'. This album feels like a journey throughout their entire discography, all into a collection of 12 songs coming straight from the heart of frontman Dan Campbell. It's comprised of some of the fast vibes of 'The Greatest Generation' to some of the more dark and gloomy nature of 'Sister Cities'. It's this band at their best all around and they really pulled out all the stops for this record. 
The record starts with more of a slow burn, being "Doors I Painted Shut" to really set the tone for it. It's a nice introduction to what we get ourselves into on this album. It slowly builds up into a full band singalong with some of the best lyrics that Campbell has delivered. 'I don't wanna die, or maybe I do. Because everything's so fucking dark. You found me crying in the other room'. Man, that's some heavy stuff…we're literally on track ONE. It continues the catchy energy with "Wyatt's Song (Your Name)", with such personable lyrics regarding Campbell's newfound experience of being a dad since the last record. The callback in the chorus to their previous track "Passing Through a Screen Door" almost a decade later feels poetic in a sense. It just shows the growth of his songwriting and as a person, and it really shines in the sentimentality of it throughout the song.
The catchiness doesn't stop with "Oldest Daughter", which was the first single to come from this record at the start of 2022. This track to me feels like a great way to show this band can still make bangers without being derivative or stale in the instrumentals or lyrics. So it was probably a good call for this to be the first single. Once again, a callback to 2013's "Madelyn" in the chorus feels like a full circle kind of moment for this band. Like, we've been here that long and these gentlemen are still going stronger than ever. The record comes to a moment I'm sure many were anticipating on this album, "Cardinals II". And let me just say, far from a disappointment. With slow and moody verses and an explosive chorus, this will certainly be a favorite amongst the fans. This track probably has the hardest hitting lyrics of the entire record, continuing on the theme from 2015's "Cardinals" of not being able to save your friend…your brother. And a direct callback to the original song's second verse, with new lyrics in the bridge really hit a feeling of mine that doesn't come often. 'You reach out your hand and I'm weak. I can't save you. No matter how often it plays in my head. I can't lift it up'…absolutely fucking powerful stuff.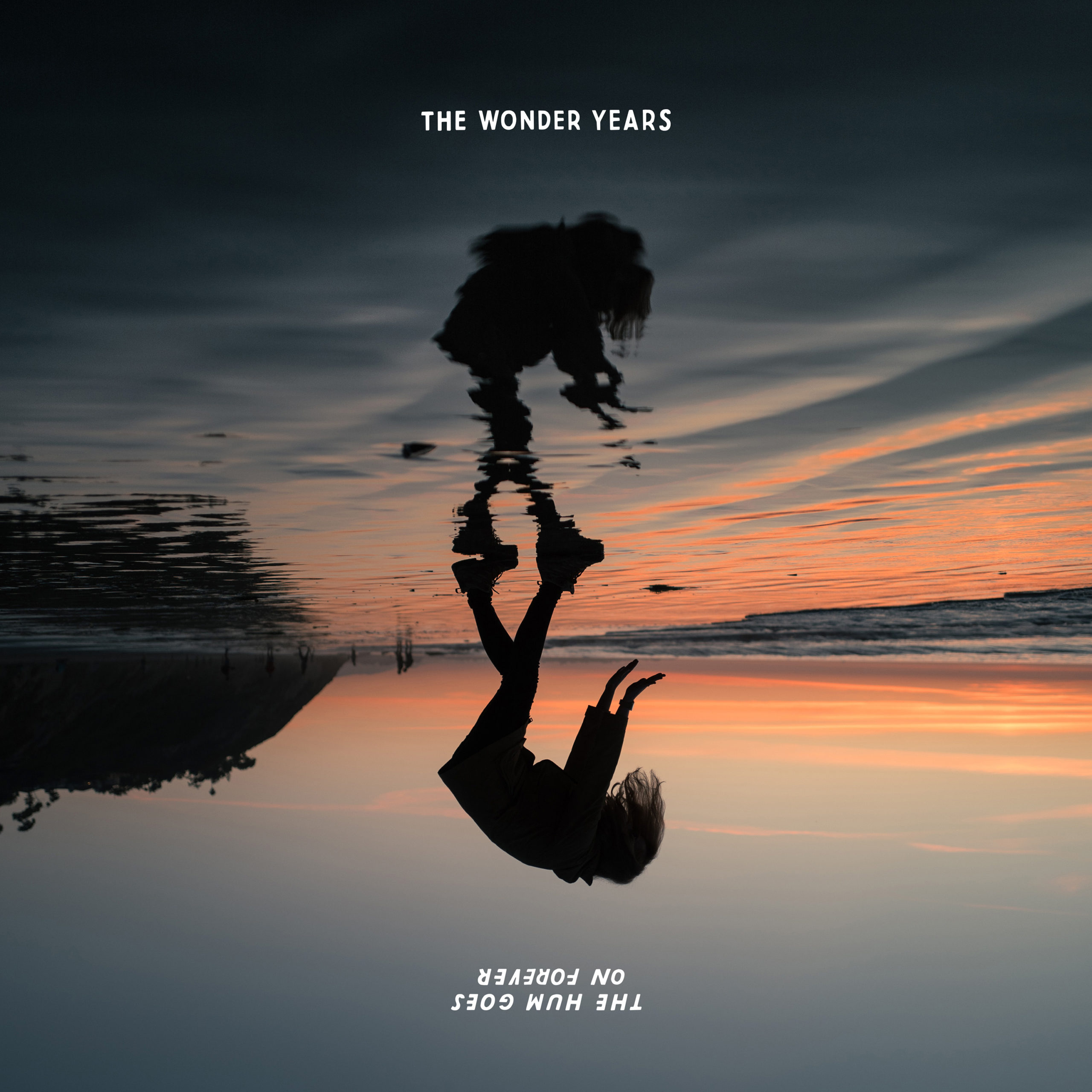 Some more upbeat and fast vibes come back up in "The Paris of Nowhere", which feels like a nice return to form for them. It's the signature sound we adore from this band, but still a more refined sound in 2022. It's a track that wears it's east coast pride on it's sleeve, and being from the east coast myself…I approve wholeheartedly. Their ability to trade off vocals in certain songs has always been something I've admired from them, as guitarist and backing vocalist Matt Brasch does with Campbell in the bridge of this wonderful track. Side A of this record comes to an end with a more relaxed and softer track in "Summer Clothes".  This whole song feels nostalgic in the weirdest of ways for me, taking me back to warm summer nights with friends as we felt free and alive. I also commend the background elements of the song building up throughout, which remind me of Julien Baker in some of her newer songs. The album kicks off the second half with "Lost It in the Lights", which feels like a nice mix of their signature sound with their more experimental side that they've showcased in the past. It's intriguing lyrically as well, where it explores the longevity of this band and if they've still got "that magic". I can safely say on behalf of us all that the magic never left for this band. I'd like to give a quick shoutout to the production on this record, it's probably the best this band has sounded in the seventeen years of being a band. The record continues with a gloomier and darker track, that being "Songs About Death". This would honestly have to be my least favorite on this album, only because it's light in structure and replay value compared to the rest of these songs. That being said, it still feels right to be on the record with the tone of it all. Plus, it gives us an excellent transition that smoothly goes into the next track.
"Low Tide" has become a fan favorite amongst their community since it was released as a single, and for damn good reason. Easily one of the highlights from this record, it gives us their classic sound with lyrics we could all relate to nowadays in this fucked up world. Shoutout to drummer Mike Kennedy for absolutely smashing it, particularly on this track and keeping the energy consistent throughout. Especially that bridge leading into the outro, absolutely unbelievable. I'd be surprised if this track isn't a set staple for them going forward with the love it's gotten. We continue with another softer track in "Laura & the Beehive".  This feels like a lovely song about wanting to tell the ones you love that you're doing okay, in Campbell's experience with someone close from his childhood. 'I know how you ask around and worry when you hear the songs', if that doesn't bring a tear to your eye then I don't know what will. I also appreciate the keys being played in the instrumentals from guitar and keyboard player Nick Steinborn. It really fits the mood and tone of the song so well, to where you can feel the lyrics accompanying.
We get to a an absolute heater and highlight from this record, "Old Friends Like Lost Teeth". This is a song that really captures of what I love about this band, the pure energy of the verses/bridge and melody-driven nature of the chorus. Plus, getting to hear bassist Josh Martin and Brasch trade off lines in the bridge is always a treat. The final track, "You're the Reason I Don't Want the World to End", will be a new favorite song from this band for many I'm sure. Capping off this wonderful and emotionally packed record, this song feels like the perfect way to end it. It really shows just how far this band has come as a whole, and their fantastic ability to end a record. Campbell's lyrics about the newfound feeling of being a father to two sons, the worries that come with it about protecting them from the world, and the full circle moment from track one of not wanting to die but being there for your children giving you a new purpose in this life really show just why exactly Campbell is my favorite lyricist in the whole genre. 'I don't wanna die 'cause I gotta protect you. You're the reason I can't leave here and the reason I don't want the world to end'…absolutely magnificent. 
So, if you've been a Wonder Years fan at any point in your life…I feel that there's something for you, as there is something for everyone on this record. Many fans will be pleased at the consistent, and emotionally driven record that we've gotten here. 'The Hum Goes On Forever' really shows just why this band are pioneers and influences amongst all their peers for the past decade or more. This is the best record that has come out this year in my eyes, and I urge people to give it the love and attention it absolutely deserves. Long live one of the best bands to ever fucking exist, long live The Wonder Years. 
Check out the video for "Lost It in the Lights" below.