REVIEW: Can't Swim – 'Thanks But No Thanks'
CaliberTV
Rating:

8

/ 10
The New Jersey emo underdogs Can't Swim have returned with their fourth full-length album, 'Thanks But No Thanks'. It hasn't been too long since their last record dropped, which was about a year and a half prior to this one. This album finds a bit of a return to form to their roots, toning down the heavier tones they've experimented with as of recently and rekindling that emo sound their fans know and love them for. 
The record opens with "Nowhere, Ohio", which has a more nostalgic feel to it being that it brings me back to emo specifically from 2005. It's a pretty decent opening track, it reminds me a little of bands like Silverstein or From First to Last from that time. One criticism I have on this one is that the vocals don't come off as powerful and hard-hitting as they should, particularly in the chorus. It transitions seamlessly into the next track (I'm a sucker for that kinda stuff), being "can you help me?". This track gives me heavy 'This Too Won't Pass' vibes, which is pleasing given it's my favorite record from them. This feels more of a classic sound of Can't Swim we got on the first couple of records, something I feel like I've missed from them a bit. The bridge also flows pretty great, especially as it gets aggressive near the end. The instrumentals really elevate this song in particular too, hats off to everyone all around on this one. We continue on with the second single from the record, in "me vs me vs all of ya'll". I remember this song hit me as super pop-punk for them that I've heard in this band's career, but it's nice and refreshing. It's one of their catchiest songs they've put out to date, as the chorus is great and I bet it sticks with you forever (had to). I also thought the bridge/outro all the way through, ending with the spoken word part like an announcement of sorts was such a nice touch. I wanna give a shoutout to the music video for being fun and a bit of a throwback, in that it doesn't take itself seriously like ones from the early 2000's. 
The record marches on with "met u the day the world ended", which also has a nostalgic feeling to it. I feel this song has some of the better lyrics on the album, written about a significant other who makes you feel alive and fully yourself. "I feel myself whenever you're in view" is such a simple and nice way to put it as a main lyric from this track. I do wish the vocals had a bit more power to them as similar to the first track, but it's still a very decent one from them. We end side A with one of the highlights for me from this record, in "yer paradox i'm paradigm". This track reminds me of Can't Swim going all the way back to their 'Death Deserves a Name' EP from 2016, which is something I always clamored for as it's my favorite version of this band. The band's bassist Greg McDevitt provides excellent vocals in the bridge to back up Chris LoPorto's vocals, as it gives a good representation of their live show to show off on the album. It once agains transitions effortlessly into the next track and the first single, being "i heard they found you face down inside your living room". I found this to be a great choice as a first single and a nice taste of what we would get from this record. It really brings out the true emo vibes, as it's written about losing someone close to you and the fallout of it. Just like the other single mentioned before, this track also has a bridge/outro that's really well done and flowing naturally to a powerful final chorus.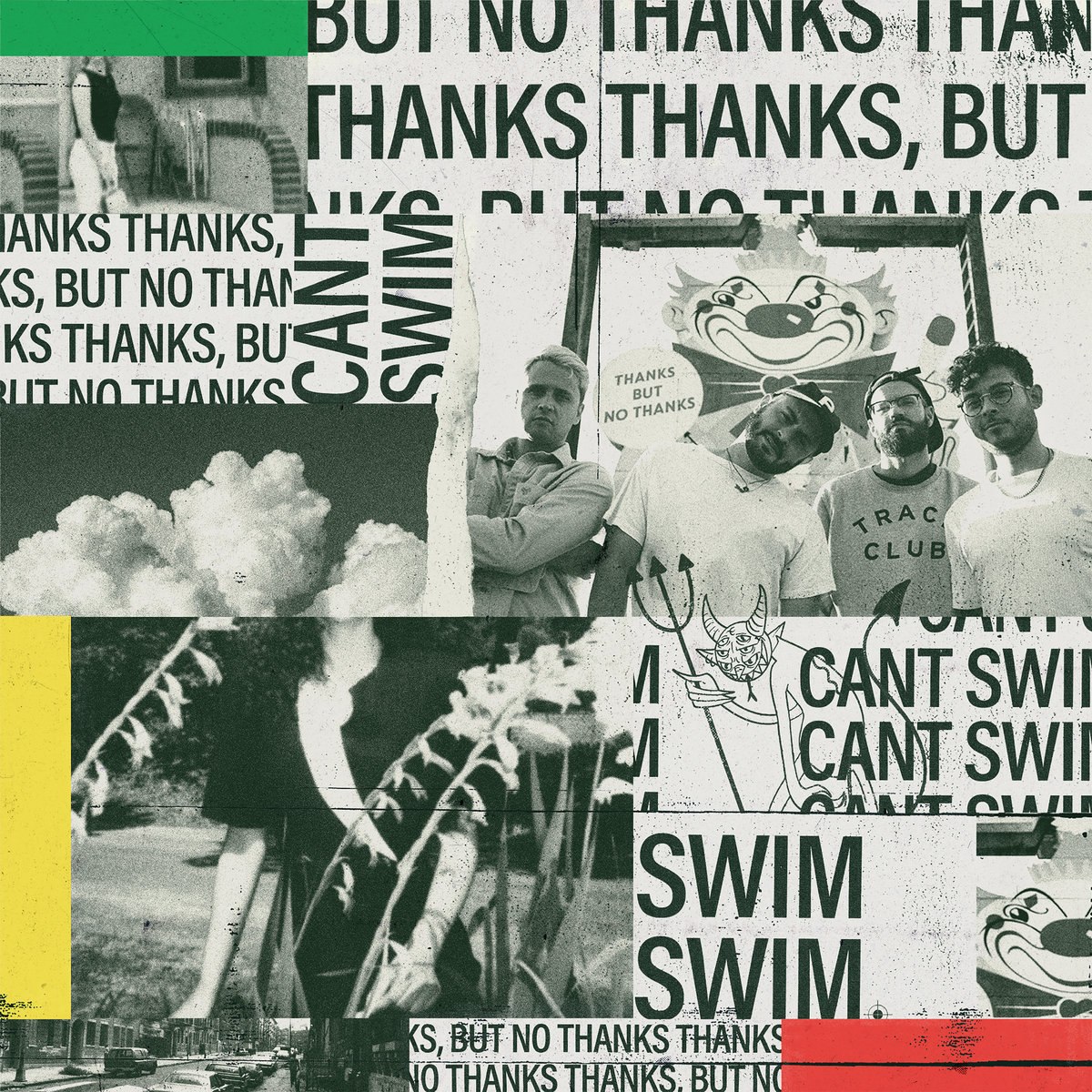 We reach the home stretch of the album, starting with "ELIMINATE". Right off the bat of this one, it gives me instant 'Fail You Again' vibes, as it mixes emo with a punk vibe to it which is a great example of what sets this band apart from other bands in their genre. This chorus here feels truly anthemic in a way, and the energy throughout really comes across well. We reach what's probably my favorite track off this entire record, in that being "i've never paid a toll on the garden state parkway". It once again gives off big vibes from their first EP, and what I love so dearly about this band and I'm always a sucker for this sound. From the name of the track, it's a bit of a tribute to their home state of New Jersey and the ups and downs of what life can bring. This also showcases some of the best lyrics on the album, with "shame on me for always wanting more" and "looking for a remedy to help me sleep at night". We're now onto the penultimate track, "even my anger has issues". It provides a great chorus and also feels like a classic Can't Swim song and it should be one of people's highlights off this album. The vibe of this one is great, as guitarist Danny Rico provides such complementary vocals to this already awesome track. We close out the record with the title track, and it's definitely the most out there kind of song on this whole collection of songs. It's more of a slower, poppier, vibe-oriented kind of song to really cap off the emotion that's provided throughout the album. It's a pretty fitting end to this record, sending us off with "goodbye for the last time" and "i'm keeping the lights on, i'm not coming back". 
So in summary, Can't Swim have provided us with a truly solid and catchy addition to their discography with 'Thanks But No Thanks'. It's a nice return to form for them and one I'm sure their fans would be incredibly welcome to jamming as a nice spring record. The vocals could be a bit more powerful in some places here, but just a minor criticism to what is an awesome album and definitely one of the best in the genre for the year I'm sure. There's songs on here that really showcase what makes this band special and why they've been in the scene for as long as they have been. 
Check out the video for "me vs me vs all of ya'll" below.